More than one-third of Shinto shrines in Japan are dedicated to Inari — kami of fertility, rice, agriculture, foxes, industry, and worldly success. Fushimi Inari Taisha is the head shrine of Inari, located at the base of a mountain also named Inari, and includes trails up the mountain to many smaller shrines. Merchants and manufacturers worship Inari for wealth.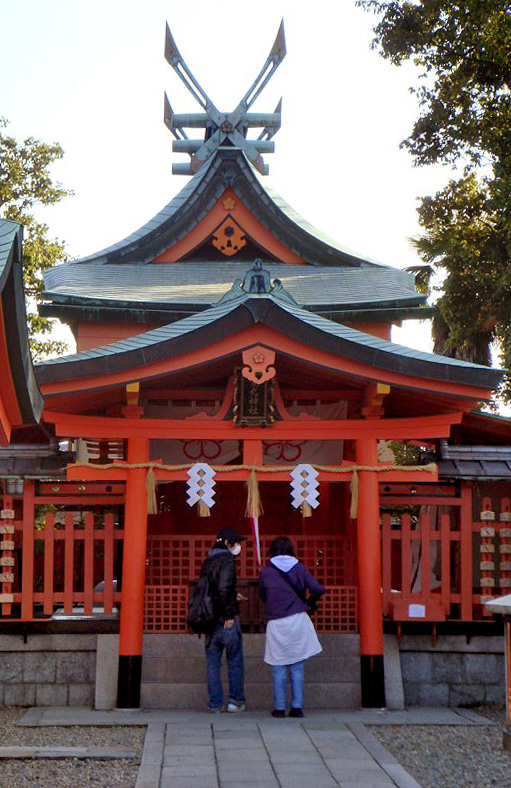 The entrance to an Inari shrine is usually marked by one or more vermilion torii and a couple statues of kitsune representing a male and a female. These fox statues hold a symbolic item in their mouths or beneath a front paw — most often a jewel and a key, a scroll or a fox cub. Foxes (kitsune), regarded as the messengers are often adorned with red yodarekake (votive bibs).
The Fushimi Inari Taisha has a path lined with thousands of vermilion torii.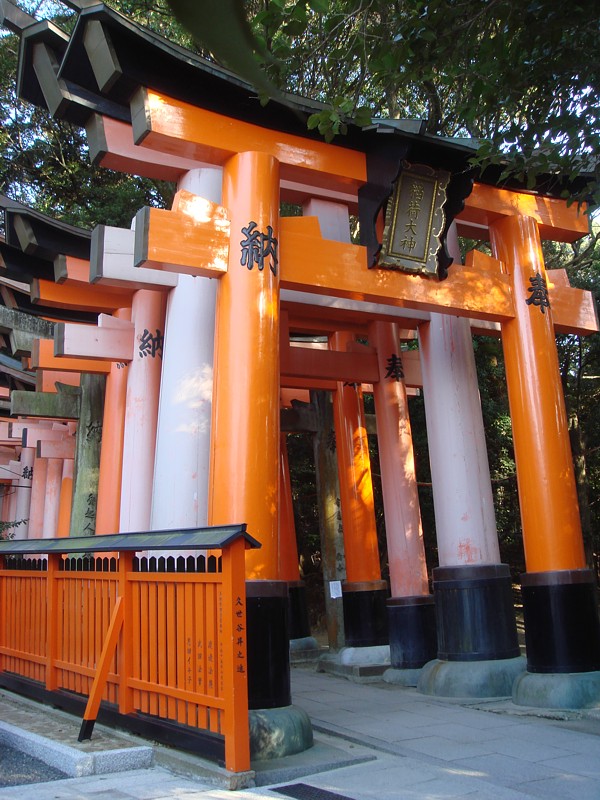 To the top of the mountain are tens of thousands of mounds for private worship.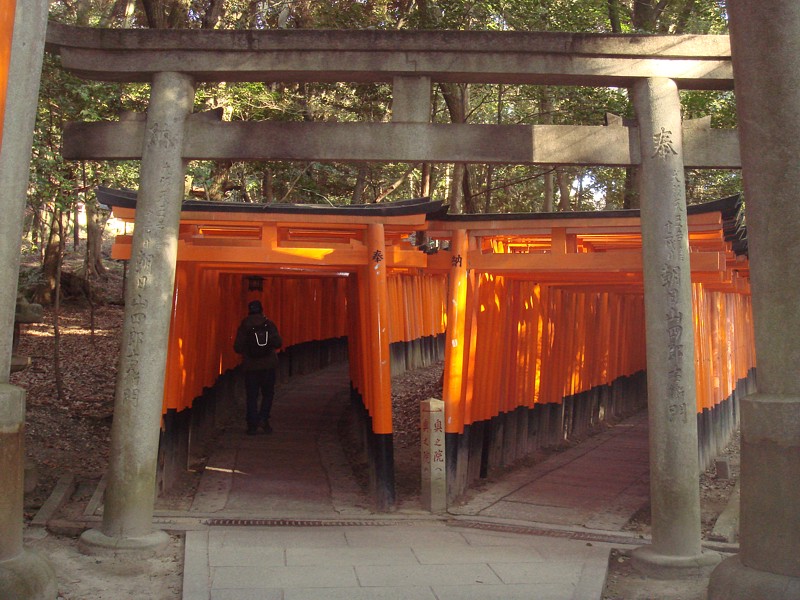 Wooden fox faces are for your wishes.
At the base of a mountain Inari.
Getting Here
By Train:
Right next to Inari Station on the JR Nara Line (2 stations/5 minutes from Kyoto Station)
5 minutes' walk to the east of Fushimi-inari Station on the Keihan Main Line